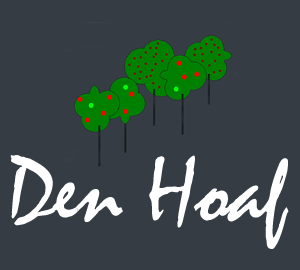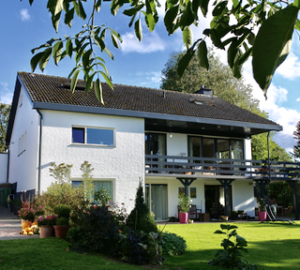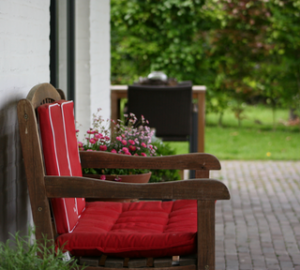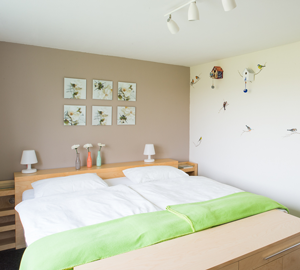 Vacation in very South of Holland, holiday home with charging station for our guests and use of our 2 E-bikes without extra costs.

The lovely holiday home with unobstructed views of the garden and orchard is located on the ground floor of our house. For every part of the day you can find a terrace where you can relax. The entrance, which is located on the garden side, leads to a comfortable and carefully furnished home. The attractive, spacious living room has a lovely sitting area where you can relax. In 2019 a completely new kitchen was added. This makes the house even more spacious. The bathroom has a beautiful washbasin combination, toilet and spacious walk-in shower. In both large bedrooms you will find a wonderfully comfortable box-spring combination. The house is heated by its own central heating system. So even on chilly days you will be nice and warm.

Sustainable and green
We are committed to nature and the environment. Solar panels and solar collectors provide our energy and our hot water. In the summer we are then almost self-sufficient! We also cordially invite our guests to separate their waste.

Dogs and den Hoaf
Dogs are very welcome as long as they can let our free-range chickens free-range. This way we can continue to enjoy the delicious eggs they give us. However, there are extra costs if you bring the dog.